Penetration test




Fime Japan offers penetration testing (hereinafter referred to as "Pentest"), where white-hat hackers from the labs with security-related qualifications, such as the CREST, the world's recognized golden standard for pentesting, attempt to hack into target networks, servers and devices and verify the results.
* Fime Japan has a pen test with Spirent Communications Security Lab Provided jointly.
A PCI-DSS compliant network must be externally and internally pen-tested at least once a year in addition to external and internal quarterly vulnerability scan tests.
If your web app provides a variety of services, you should also submit it to pentest and verify that your security measures are adequate to protect against site tampering, spoofed access, and unauthorized password acquisition.
Some modern payment terminals have many interfaces such as WiFi, LAN, USB, Bluetooth, LTE, etc., and the vulnerability of these interfaces can be verified by conducting a pentest.
The quality of the pentest depends on the skills of the engineer who actually does the white-hat hacking. By outsourcing to a proven organization with many security credentials and many published research findings, you can be confident to receive the highest level of pentesting at the time of implementation.

Security Lab, affiliated with FIME JAPAN, provides a wide range of vulnerability assessment and consulting services to US defense-related organizations, critical infrastructure, and private companies (finance, automobile, medical care, etc.). We cover a wide range of areas that cannot be achieved with scanning tools alone, and provide consulting that meets the needs of our customers.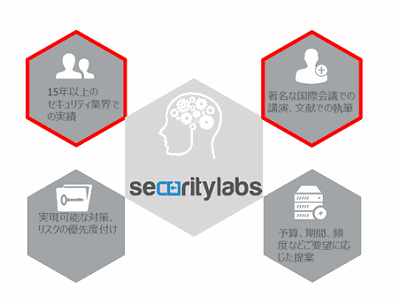 Please contact Fime Japan for any orders or inquiries regarding the Pentest.

Request a quote and product details