Savvi
Next generation of acquirer and acceptance test platform
Terminal integration certification
Acquirers and merchants who deploy new EMV payment terminals must test and certify their terminals according to brand test requirements and processes. it can be a challenging and time consuming task, especially when the project is conducted manually.

FIME has created the Savvi Test Platform, an automated test process and certification management tool, which significantly reduces the overall time needed to successfully complete the terminal integration certification testing required for all brands.



Simplify your entire certification project
Savvi simplifies your entire certification project.

It determines applicable test cases.

It provides test process guidance.

It retrieves and validates test results (card and host logs).

It generates and submits test reports according to the brand's requirements.
Savvi's online auto-update feature keeps you up to date at all times. Testers can conduct brand tests without being aware of the test specifications and test plans for each brand.
Savvi can also be used with Savvi Test Host to recall automated real-time host logs.
Components and test suites

Savvi simplifies your entire certification project.

Test libraries perform all the test functions for a specific brand test.

Softcard libraries contain all card images for a specific brand test.

The test media are programmable test card, card emulator and physical test cards.
Test case functionality is identical on all media, so testers are free to choose the media that best meets their need.
Programmable test cards and card emulator are personalized from a Softcard library prior to conducting each test case, while physical test cards are ready for use.
Please refer to the below flyer to get the available test suites.


Acquirer-test environment

---
What's in the box?

Savvi is delivered in a suitcase with the FIME Card Emulator and comes with the test libraries for global brands (American Express, China UnionPay, Diners Club International, Discover Network, Mastercard, Pulse, UnionPay International and Visa).
Testers then needs to either select Softcards libraries or FIME Test Cards depending on their preference. When required fallback physical test cards are provided with Softcard libraries.
Supplementary libraries for domestic brands such as A Toda Hora (ATH), Debit Network Alliance (DNA) and Troy are also available.
---
What is the FIME Card Emulator?
A pocket-sized portable card emulator and reader that enables card logs to be captured automatically and instantly uploaded to the test platform, which in turn automatically analyzes the results.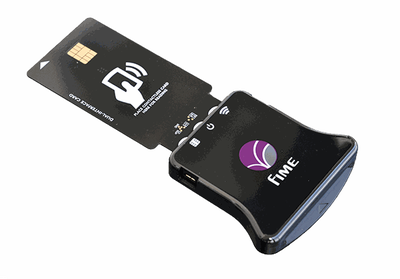 Key benefits
Benefit from FIME's long experience in terminal integration certification projects.

Save time and money by speeding up test results analysis and making test iterations more effective.

Usable by testers new to EMV.

Suitable for all terminals: POS, mPOS, BBT, CAT and ATM.

Use either with programmable cards, card emulator or physical test cards (FIME Test Cards).

Test media qualified by payment brands.

Consistency amongst test media.

Keep your software up to date with the online automatic software update.

Savvi test tool is fully designed for acquirers and merchants.

Use Savvi with Savvi Test Host.



Key features
Test session

Determine and display applicable tests.
Perform testing following on screen guidelines.
Retrieve card logs from test media or Smartpsy.
Retrieve host logs automatically with Savvi Test Host.
Analyse card logs, host logs and visual checks automatically.
Display test results status.
Integrated environment
View test cases and guidelines.

View card and host simulator logs.

View details of TVR and TSI.

View transaction performance.

Personalize programmable cards.

Simulate physical test cards.

Upgrade Savvi automatically online.
FIME card Emulator
Dual-interface card reader and card emulator.

Ultra-portable and USB-powered (no wall charger).
Request a quote and product details